Sign Up Here For More Information
About Kansas City's Best Offer!
$299 for a Comprehensive Home Energy Audit,
(Normally $399)
Plus, once you Get the Home Energy Audit, you Instantly Qualify for our MISSOURI REBATE BONANZA, Including all of the following benefits:
1. Up to $700 in Instant Rebates for Attic Insulation from KCPL & Spire
2. Up to $300 in Instant Rebates for Air Sealing/Draft Sealing from KCPL & Spire
3. $200 Insulation Company Instant Rebate
4. Up to $2,000 Tax Deduction on your Missouri Income Taxes
Packages include up to $1,200 in INSTANT REBATES from KCP&L, Spire and our Insulation Partners for a Limited Time Only!
To qualify for these rebates plus a $2,000 Missouri Home Energy Audit Tax Deduction,
you MUST be a Missouri Customer of KCP&L and Spire, and complete a certified Home Energy Audit.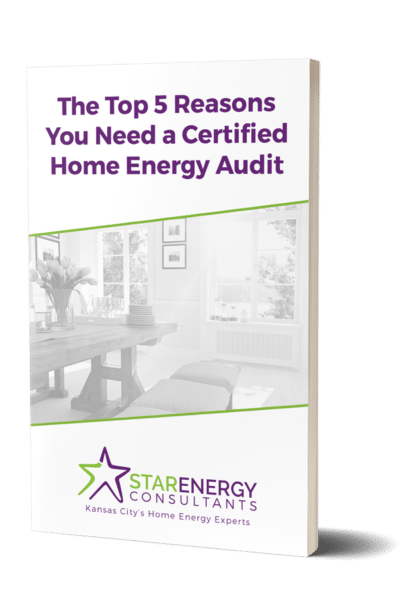 Why You Need A
Home Energy Audit
Download Our FREE Guide To Discover The Top 5 Reasons You Need A Certified Home Energy Audit!
Schedule A Home Energy Audit
Fill out our form below and discover how a home energy audit can save you money.